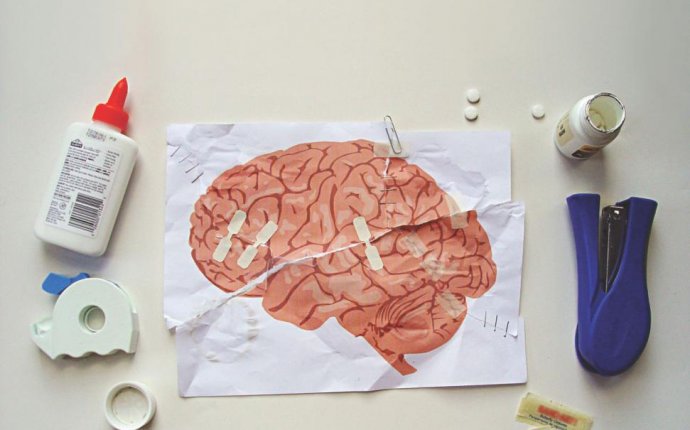 mental conditions
As Congress delivers on the promise of delivering relief from the collapsing Affordable Care Act (ACA), we must be forward thinking and avoid re-purposing yesterday's failed policies to solve today's problems. In particular, we must include better strategies to advance mental health and addiction treatment.
While promising mental health and addiction insurance coverage, the ACA did little to provide real medical models of treatment for those suffering with mental illness and addiction. The evidence is staggering: skyrocketing rates of suicide and drug overdose deaths are now at all-time highs.
Sadly, only lip service was paid to behavioral health by the previous administration's whose agenda furthered the familiar pattern of limiting access to treatment, casting millions to the shadows of our healthcare system and dragging their feet on the implementation of mental health laws.
In a calculated move to save money in the Medicare program, the Obama administration attempted to strip the protected drug class status for life-saving psychiatric medications. Following outrage from advocates and an explosive exchange I had with former CMS Deputy Administrator Jonathan Blum at an Energy and Commerce hearing, the cruel effort was abandoned. But the point was clear: mental illness remains a disease considered less important than physical disease.
In like manner, mental health and addiction coverage parity took a backseat.
After a long-fought battle in Congress, President Bush signed the Mental Health Parity and Addiction Equity Act into law in 2008. However, not until 2013 would the Obama administration implement parity, leaving millions of Americans with behavioral health conditions still fighting the insurance industry years after the bill was signed into law. While the Health and Human Services Administration was churning out ACA-related regulation after regulation, Americans in mental health and addiction crisis were treated as second-class citizens.
The narrative regarding parity and mental health and addiction coverage under the ACA is frustratingly false.
The Congressional Research Service, the Library of Congress's nonpartisan research arm, confirmed the ACA, "did not modify or expand the federal mental health parity requirements." And state expansion of Medicaid simply resulted in many governors switching out state dollars for federal dollars.
The National Alliance on Mental Illness noted in a 2015 report: "Both Ohio and Michigan, who expanded Medicaid by executive order, largely folded mental health services into Medicaid funding. With cuts to state mental health budget, however, advocates in both states are concerned that neither Medicaid nor the mental health system will meet the needs of individuals who remain uninsured and hard to reach."
House Republicans are offering a better way for health care with the American Health Care Act (AHCA), a law crafted with determination and thoughtfulness to further mental health and addiction treatment.
During the mark up of the bill last week, questions were raised about the provision which sunsets the Essential Health Benefits for Medicaid Alternative Benefit Plans (ABP). While some criticize this as a cut to mental health and addiction treatment, a closer look reveals the truth.
Under the AHCA, states are free to cover mental health and addiction treatment in their plans. If they do, existing parity laws – which I helped write – require mental health benefits to be provided at the same level, or "at parity, " with medical and surgical coverage in that same plan. Beyond that, states have $100 billion from the Patient and State Stability Fund to provide treatment for behavioral health and addiction.
Either way, patients will be provided robust mental health benefits with greater flexibility and in a more effective way. Consider, states such as Pennsylvania and West Virginia, hit particularly hard by the opioid epidemic, might decide to cover addiction treatment differently than Wyoming and Alaska, states experiencing the highest rates of suicide in the country. States know best, and a patient-centered system is the solution.
This is not a partisan battle. Our nation wants, and deserves, a system that works. The AHCA preserves two critically important components from the ACA for those with mental health diagnoses: the coverage of pre-existing conditions, including behavioral health conditions, and allowing young adults to stay on their parent's health insurance until age 26 (75 percent of all lifetime mental health conditions onset before the age of 24).
coworking space canggu
bible society christmas
lloyds international bank
what is communication in health and social care
soho coworking space
legislation around communication of information and training
stylish shower seats
how to start a coaching business online
coworking space for artists
best christmas gifts 2022
coworking space athens greece
stylish article about crossword
skipton building society lisa
average height for women worldwide
dead poets society netflix
vril society
coworking space amenities
international driving permit uk
Source: thehill.com