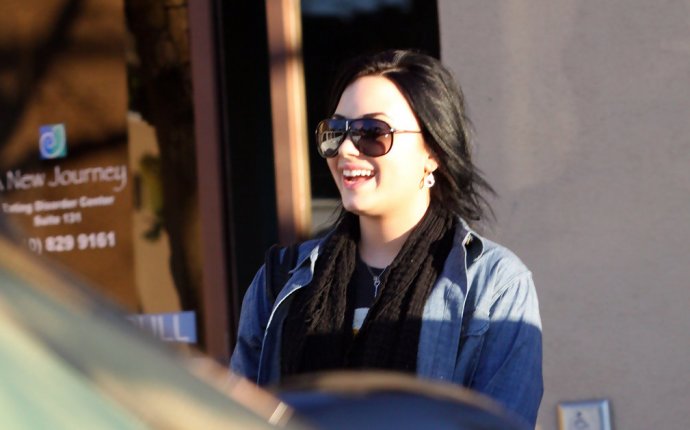 Demi Lovato eating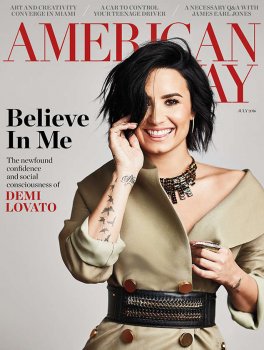 Mike Rosenthal/American Way
says there was a time she did not believe she would make it to age 21.
The pop star, now 23, had battled drug and alcohol addictions, bipolar disorder and an eating disorder for years and underwent rehab in 2010, at age 18. She has spoken about her personal struggles before and revisits them in July's edition of American Way magazine for American Airlines
She recalls how she used to self-medicate with alcohol, cocaine and OxyContin.
"I lived fast and I was going to die young, " Lovato says. "I didn't think I would make it to 21."
Lovato made headlines in 2010 when she punched a backup dancer on her tour with the, her co-stars from the Disney Channel's Camp Rock film series. The singer then checked into rehab for three months, where she was diagnosed with bipolar disorder and also treated for bulimia.
"So now I'm in rehab, " Lovato tells American Way, "and I thought, 'Oh great, now the world thinks I'm just another stereotype.'"
"I thought, 'I'm not in treatment for a drug and alcohol problem, ' " she adds. "But once I started eating again, the other issues got worse. It was like whack-a-mole."
In January 2013, it was revealed Lovato had checked into a sober house. She remained there for about a year. Lovato had said on Access Hollywood that December that before she sought treatment for substance abuse, she "couldn't go without 30 minutes to an hour without cocaine" and would even sneak some onto airplanes.
American Way says the singer took her last drink in January 2012 and continues to attend Alcoholics Anonymous meetings, as many past addicts do. Lovato celebrated her fourth year of sobriety this past March.
David Becker/Getty Images
Lovato's body image battle began long before she was officially diagnosed with bulimia. The singer recalled looking down at her belly as a small child and wondering if it would ever be flat. She had made similar comments in an interview on Katie in 2012.
Her mother, a former Dallas Cowboys cheerleader, and Lovato's grandmother had both struggled with bulimia, American Way said.
"Even though I was 2 or 3 years old, " the singer tells the magazine. "Being around somebody who was 80 pounds and had an active eating disorder...it's hard not to grow up like that."
Her mother's eating disorder worsened after Lovato's father, who also battled bipolar disorder and alcoholism, separated when Lovato was a toddler, American Way reported. He died at age 54 in June 2013.
"Hopefully my kids won't have it, but it's kind of like addiction, " the singer says about bulimia. "It's hereditary."
Lovato also tells American Way about how she would compete in child beauty pageants until age 12 and that she attributes some of her insecurities to "being onstage and judged for my beauty." She said she began binge-eating when she was 9 and later started binging and purging as she gained weight with age and compared herself to skinny models. She was also being bullied in school and began cutting herself.
Lovato has over the years inspired scores of her fans by overcoming her struggles.
"When I have meet-and-greets, I can't tell you the amount of times that girls will show me their arms covered in scars or cuts, " Lovato tells American Way. "They'll tell me, 'You helped me get through this. Because of you, I stopped self-harming, ' or 'I got sober.' Hearing those things gave my life new meaning."
She also tells the magazine she did not enter treatment thinking she was going to become "an inspiration."
Source: www.eonline.com