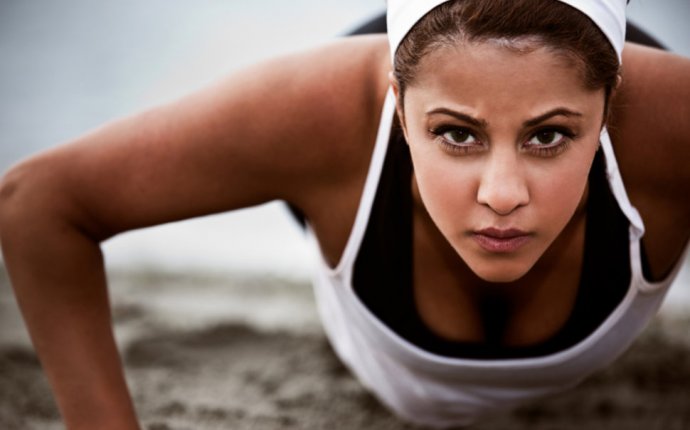 Articles About Psychology Topics
Secular psychologists operate on a biopsychosocial model of human development and behavior. This model proposes humans develop and operate according to biological, psychological, and social influences. Accordingly, we are products of our biology and environment, both bearing equal importance.
In more recent years, psychologists have begun recognizing that our spirituality impacts our lives, but have yet to say it is imperative for life. While the traditional psychological theories and models that are based upon naturalism are insufficient from a Christian worldview, not all of secular psychology is wrong. Indeed, there are many helpful and positive aspects of psychology to consider, which is why there is a need for integration.
For Christian psychologists, our worldview must be determined by Scripture.
The successful integration of psychology and Christianity has long been a passion of mine. However, I tread carefully on this topic. As a secularly trained doctor, I recognize my shortcomings in relation to the integration of theology and psychology. The nuances of the Biblical Counseling, Integrationist, and Christian Psychology models have been extensively evaluated by more notable minds than mine.
I will not speak to any one particular model, but provide key points to consider when integrating psychology and Christianity. These points, I believe, fall on the continuum between the Integrationist and Christian Psychology models.
1. Scripture and the Gospel are prominent.
The belief and use of Scripture and the Gospel are perhaps the most prevalent differences between the secular and Christian psychology worlds.
For Christian psychologists, our worldview must be determined by Scripture. Not only should we see our clients as individuals in need of Jesus Christ, but our understanding of mental illness and disorder should also be based upon a Gospel-oriented worldview. As a result, our therapeutic practice will utilize Scripture to heal our clients and glorify Jesus.
2. Operating on a middle ground.
As a trained secular doctor, I appreciate the biopsychosocial model of human nature. Learning about the complexities of humanity provides me with a better framework for understanding and helping my clients. The intricacies of the human brain, the environmental influences on our personality, and the social and culture impact on our lives remind me that pathology cannot simply be reduced to issues of morality or sin.
As Christian psychologists, we should teach, provide, preach, and pray, just like Jesus.
On the other hand, as a Christian, I acknowledge that all humans are inherently separated from God. This separation causes disorder, sin, and disease of every kind. However, we serve a loving and just God that provides a way out of our depraved state through Jesus Christ. He longs for us to seek Him and His promise of eternity.
Due to the love of this God, I also cannot reduce all pathology to a naturalistic model of humanity. I propose that Christian mental health professionals operate on a middle ground, the bio/psycho/social/spiritual model, which considers both our dignity and depravity as humans.
3. Secular techniques can be helpful.
The use of some secular therapy interventions is not inherently wrong; the overreliance and/or independent use of these techniques is. Research and personal testimonies reveal that secular interventions are successful in the abatement of symptoms. However, the independent use of these secular techniques falls short because they simply produce a "symptom free" individual.
The end result does not provide dependence on the Lord, salvation, or sanctification. The result is nothing more than freedom from current symptoms, yet there is continued bondage to sin. The underlying cause of pathology (separation from God) has not been addressed. Therefore, we cannot eliminate the Gospel from therapy. We also cannot discard all secular techniques.
The elimination of research-based interventions from therapeutic practice would be a disservice to our clients. Not providing clients with skills that may help alleviate their psychological distress is also not good stewardship of our knowledge.
Helping a child with Attention-Deficit/Hyperactivity Disorder organize their school supplies, explaining and modeling the appropriate use of time-out to parents, challenging negative thoughts, and teaching diaphragmatic breathing, are some examples of secular techniques that do not challenge Scripture-based psychology. As Christian psychologists, we should teach, provide, preach, and pray, just like Jesus.
4. Research can be appreciated.
Secular research has a lot to offer in understanding mental illness. Christian psychologists should cautiously embrace this research. Comprehending the biological, social, and psychological underpinnings of mental illness can create in us great empathy for our clients.
The more knowledge we obtain the more we can adequately help others. Contrastingly, we must also recognize that not all secular research is congruent with Christianity. When research and Christianity contradict each other, we follow the latter.
When research and Christianity contradict each other, we follow the latter.
5. Seek to make a difference outside the therapeutic relationship.
Most psychologists and therapists will have ample opportunities to make differences, exalt Jesus, and create changes within the context of their therapeutic relationships. Although these are wonderful, our influence should not stop there.
Source: www.christianitytoday.com