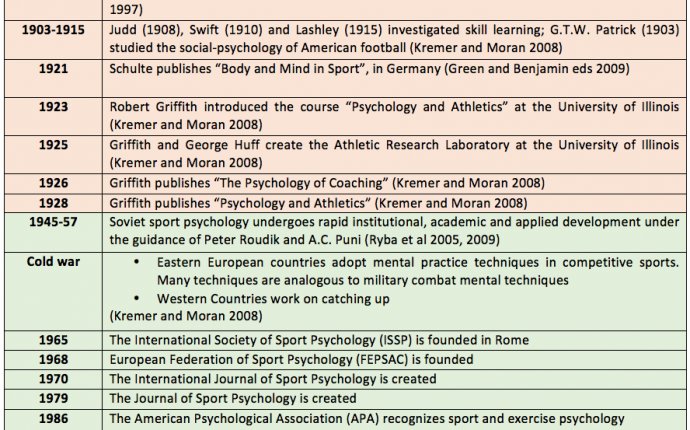 Issues in Sports Psychology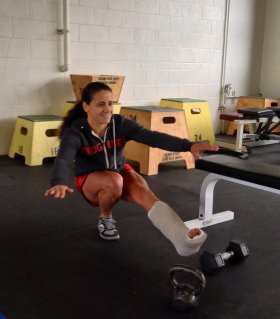 Guest Post Written by Dr. Allison Belger, founder of PsychologyWOD
(Editor's Note – Allison is not only a psychologist and co-owner of TJ's Gyms in Northern California, but is also a good friend and great resource to the entire CrossFit community. Please bookmark her website, which provides weekly articles addressing the non-physical aspects of training that we can all improve upon.)
I love to run. Running offers me an adrenaline rush second to no other form of workout, and it maintains my cardiovascular fitness in ways other workouts don't. Yes, I'm a CrossFit athlete, and CrossFit workouts are what I do most often. But, there are some days when a good run, even if a short one after my gym workout, is just what the doctor ordered. I lace up my shoes, grab my headphones, step outside, and let the soul feeding begin.
A few weeks ago, I registered for a women's soccer league and played in my first soccer game since college, over twenty years ago. I've toyed with the idea of soccer re-entry over the past few years, but I've always held off, for fear of injury. For a number of reasons, I decided that now was the time to give soccer a whirl. During my first game, I had an absolute blast. Thanks to my decent conditioning from years of CrossFit and relatively good retention of my soccer skills from days gone by (with plenty of touches on the ball over the years as a youth coach), I was a contributor on my team and had a blast. With just a few minutes left in the game, I felt a sharp sensation in my hamstring as I accelerated towards the ball. After a moment of panic, thinking I had strained or pulled it, I was able to happily continue playing for the rest of the game. A few days later, I went out for a morning run and was absolutely unable to make my hamstring work for such purposes. Today, more than eight weeks later, I'm still sidelined from the activity I love most. Luckily, as a CrossFit coach and gym owner, I have plenty of other things I can do to maintain my fitness and my sanity, but I'm starting to get antsy, and grouchiness is likely on the horizon.
Injuries can be devastating to individuals who are consistently active and/or are training for an event or ongoing participation in a sport. The physical repercussions are usually apparent, but the emotional and psychological sequelae are often less obvious. Back in 2009 while working on my thoracic spine, Dr. Kelly Starrett of MobilityWOD and San Francisco CrossFit and author of Becoming a Supple Leopard discussed the importance of recognizing the psychosocial aspects of physical injury. He and I chatted about how athletes can quickly experience a feeling of social disconnect when they are injured, especially when they are accustomed to being part of a community of athletes. Ironically, the same community that provides so much belonging and connection when one is able to participate (e.g. a CrossFit gym or team), can also feel like a source of disconnect when one cannot.
Source: www.crossfitinvictus.com